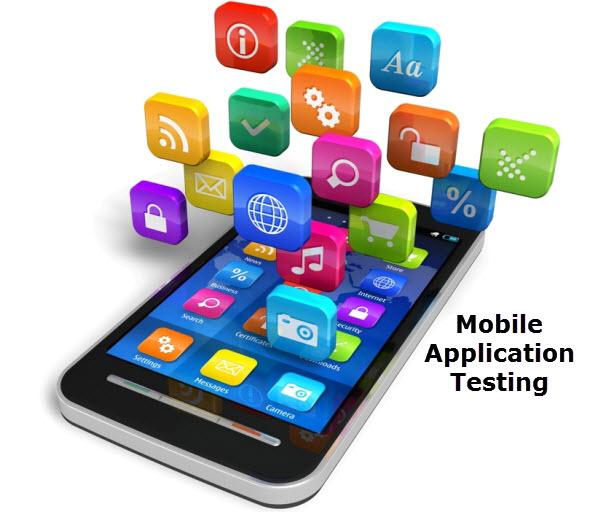 In this post, we'll discuss the mobile testing trends to watch for in the coming year so you can plan your mobile app testing strategy for 2023.
Why is Mobile Testing Trends Important?
With over 6.5 billion smartphone subscriptions worldwide as of 2022 and several hundred million more expected in the next few years, the global mobile application market is hot and not slowing down.
In the second quarter of 2022, 59% of global website traffic came from mobile devices. This growing market continues to create opportunities in software development, operations, and quality assurance, but it also leaves no room for shortcuts. Users demand apps to provide an excellent user experience while also keeping their data secure. Otherwise, they'll go elsewhere. Developing your apps to provide a positive user experience is better for your business.
Related resource:2023 Mobile Development Trends
2023 Mobile App Testing Trends
Developers have been taking on more responsibility when it comes to testing. To help teams better plan for the year ahead, we forecast the top trends in mobile app testing for 2023.
1. DevOps is evolving as time to market shortens
The time to get a product to market may become even shorter as the demand to respond to the global market rises. The shortened development cycle can lead to more bugs so testing will need to begin right at the start of development. That means developers will continue to take on more responsibility when it comes to testing, continuing an upward trend.
One of the ways to tackle this growing need is with automated testing. According to a GitLab DevOps report, test automation adoption rose over 20% in the past year. Automated testing remains one of the top practices that developers would like to add more of into their organizations as it reduces some of the labor-intensive tasks required with manual testing.
DevOps will continue to evolve in 2023 as it helps software teams respond to the demands of the market with increased speed, efficiency, risk mitigation, and continuous feedback loops without sacrificing quality. Incorporating mobile app testing as a key part of the DevOps workflow helps to ensure product quality, which affects a user's perception and trustworthiness of both your product and your company.
2. Security testing is a top priority
Security is one of the top concerns for developers. Cyberattacks continue to hit businesses of all sizes and in every sector, and new types of attacks are expected to take shape in 2023. Not only is your business at risk, but so is your users' personal information. Login credentials and credit card information can be compromised and identities can be stolen. The shift to a remote workforce and the increasing spread of internet of things (IoT) devices provide additional areas of exposure. That means that cybersecurity should be considered and strengthened at every stage of development.
3. Adoption of cloud mobile testing is increasing
Cloud mobile testing is a top choice for testing mobile apps due to its efficiency and cost-effectiveness, and the need for these solutions will continue. Teams can test across various platforms and devices without having to strive for the near-impossible task of maintaining a massive library of all the hardware and testing devices on which to test their apps. The flexibility and scalability of cloud-based testing solutions make them appealing to developers.
In addition, the increasing preference by developers for hybrid or remote models of working indicates that remote work is here to stay. Cloud mobile testing eliminates the need for physical devices, allowing mobile ap developers to test applications with greater flexibility and scalability. With cloud-based testing and a mobile app testing strategy that includes automated and manual tests, organizations can better adapt to global market conditions as the demand for mobile continues to grow.
4. Mobile app quality as a marketing tool
With the amount of mobile apps available on the market, users expect a high-quality experience. To reflect this demand, Google Play gives greater visibility to higher-quality apps in the Play Store. Conversely, it may suppress the lower-quality products or mark them with a warning. Google Play advises focusing on technical quality and provides metrics they use to gauge standards. You can monitor metrics such as performance and stability through Android vitals and use new tools to detect issues.
The quality of a mobile app is more critical than ever as products deemed to meet higher standards will have an edge in the market. One way to ensure you're releasing quality mobile apps is with a thorough mobile app testing strategy.
5. The rise of Flutter and React Native automated testing frameworks
Mobile test automation frameworks such as Flutter and React Native are on the rise. Flutter is an open-source framework that allows developers to build, test, and deploy apps from a single codebase. React Native allows developers to create native apps for Android and iOS, also from a single codebase. These mobile frameworks save development and testing time while reducing costs.
6. MTTD and MTTR as critical KPIs
With the pressure to adapt quickly to a changing market, a major focus for mobile app developers is reducing the mean time to detection (MTTD) and mean time to resolution (MTTR). One way to do so is with DevOps Research and Assessment, or DORA, metrics. DORA metrics provide a means of measuring performance, which helps teams to identify what needs to be improved. The four metrics measured include deployment frequency, lead time for changes, mean time to recovery, and change failure rate which can be easily captured using an app monitoring and error reporting solution.
7. Low-code and scriptless test automation is on the rise
Low-code automated testing makes it faster and easier to test mobile apps. Non-technical testers without coding experience can design and automate testing scenarios. That means team members who may have the most insight into your customers can test your app, providing the dev team with valuable feedback on user experience issues. Adding low-code automated web testing to your mobile app testing strategy helps you to streamline and scale business operations while expanding your testing coverage.
8. Accessibility testing is even more critical
Making software products accessible to all users has become a major concern for software companies. Websites and mobile apps that aren't designed for accessibility to include people with disabilities limit your company in many ways. Not only are you cutting off a significant percentage of the customer base, which can send business to your competitors, but you're exposing your company to legal liabilities. Ensuring your mobile apps are accessible should be a critical component of your strategy for 2023. You can get started with accessibility testing by referring to this guide.
9. Observability will provide valuable insight
Observability provides continuous intelligence across your entire CI/CD pipeline, bringing your application performance monitoring (APM) a step forward. By monitoring mobile apps throughout the software development lifecycle, including pre-and post-production, you'll have greater insight into the health and security of your products. You can balance the need for speed and quality while ensuring digital confidence. Adding observability solutions to your test suite is a valuable tool to assess the overall performance and give your organization a competitive edge.
10. The rise of automated testing for video games
Thanks to pandemic lockdowns, video game users grew to ~156.5 million in the U.S. in 2022. Mobile gaming proved to be a driving force in this growth with smartphone games representing 45% of global gaming revenue this year.
As a result, automated testing for video games has become a critical element in preventing the negative impact of errors and bugs on the gaming experience. Many game developers are moving away from tedious manual testing and embracing the benefits of using test automation frameworks to build test suites.
2023 is the Year to Rethink the Way You Test
Today's mobile-first environment means app development and QA teams need to stay laser-focused on providing users with a seamless and positive experience while also balancing the high demand for speed and security. Testing your mobile app suite is a critical part of responding to rapid market growth and demand. By incorporating a thorough testing plan as part of your approach, you can ensure a solid strategy to grow and move your organization forward.
Source: https://saucelabs.com/blog/mobile-app-testing-trends-2023