Amar Trivedi is a seasoned Marketing and Communications professional with vast and varied international experience. He has worked with large corporate brands on content marketing, driven strategy and creative output at leading ad agencies and consulted on media innovation & digital transformation to SMEs and entrepreneurs.
A content creator, his work has appeared in The Social Media Bible, been published on blogs in USA, Brazil, India, and China He has been mentioned among the Top 100 Social Media Marketing Influencers in the world. For the last 2 years, he has spoken at The Social Media Conference New Zealand.
He is in direct touch with some of the brightest minds in digital marketing and social media worldwide. His work and life mantra is: Serve Solve Share Support Simplify
He believes: "Social is not what you do, it's who you are.
Amar will be taking you through practical steps on
Content Marketing and Brand Amplification.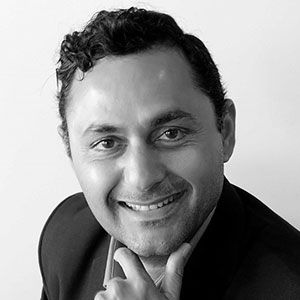 June 7 @ 10:45
Amar Trivedi