New technologies like cloud, mobile, Big data, IOT, RPA may answer needs of modern business but as they get more pervasive, the need for testing/QA is increasing to ensure reliability and quality in a world of increased complexity and interconnectedness. QA is now being looked at a strategic lever of Digital Transformation and Value delivery since there is no room anymore for a poor-quality product/service. The world Testing/QA market now generates billions of dollars of revenue and is almost a quarter of the IT spending of corporations.
However, the QA narrative is missing in a CXO level discussion and it is still seen as an adjunct to the development cycle. This happens as most organization handle QA as a tactical and operating asset and do not attempt to demonstrate the value to wider audience including the CXO.
Its time that the QA and the IT leadership claim their seat at the CXO high table but for that to happen the narrative must change subtly. The QA practitioner must relate her work to the big picture of value delivery to the customer and business outcomes.QA thought leadership is essential to ensure QA gets the right attention and spend as part of the organization business plan. The ultimate goal for QA should be to become a key stakeholder in business goals and outcomes.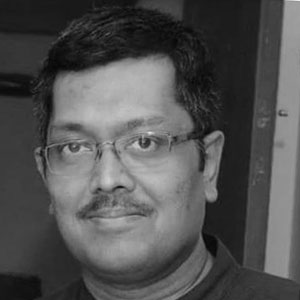 May 8 @ 09:00
Surojeet Sengupta