Your IT assets are a critical strategic component of your organisational landscape. They are also tactically resource intensive consuming vast resources. The Business expects increased velocity, quality with less cost all while maintaining your social licence to operate. Market forces demand the business demonstrates sustainable IT practices.
Couple that with an IT landscape undergoing revolutionary change, forced on it by external circumstances. Only those organizations that adapt and change will survive.
This discussion will provide Leaders with the framework, tools and a clear direction with a choice of Strategies to mitigate the immediate risks by adopting Sustainable IT practices. We'll also visit the success metrics to recognize on your path.
IT Sustainability provides strategic and tactical benefits for the short, medium and long term:
o Global Competitive advantage; the market recognizes the importance of mitigating their external risks and any organisation that undertakes remediation gains an immediate strategic competitive advantage;
o Develop and sustain your organizations' social licence to operate;
o Provides public recognition by peer organizations' that you're acting promptly to mitigate the effects of climate change;
o A company with a focus and global awareness and conscience: The rising concern among shareholders about the role of organizations and their part in mitigating climate change effects;
o Reducing Opex and Capex: Increased efficiencies of your hardware and software platforms using the latest test techniques like automation, Agile and DevOps.
o Market differentiation: Get ahead of the curve – jump-start before harsh legal and compliance regimes are imposed (not yet but and they are inevitable) – become Climate Change IT Sustainability Compliant!
o Public leverage to only deal with other conscientious organizations who are likewise acting responsibly.
Participants will have a clear path to implement these strategic and tactical benefits.
Every company has to play its part; it's the right thing to do.
Takeaways from your topic
This discussion will provide Leaders with the framework, tools and a clear direction with a choice of Strategies to mitigate the immediate risks by adopting Sustainable IT practices. We'll also visit the success metrics to recognize on your path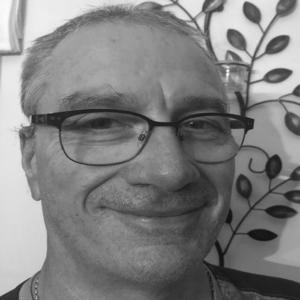 June 12 @ 08:30
Dave Donald