If you don't know what you are measuring; then how do you know you are headed in the right direction? Continuous improvement and tuning in today's environment is imperative and the pace of change is only going to get faster!
This is one of the pressing questions that leaders have in order to drive greater efficiency and line-of-sight into engineering and quality in testing. Objective Key Results (OKR) has been around for decades and used widely amongst all scales of organisations for stronger and deeper strategic alignment.
The framework; helps to define and track objectives and their desired outcomes at an organisation level through all the way to an individual for ultimately a unified direction and alignment.
So where do you start the conversation? Who do you approach? Who can help and how?
Let's start with our leadership teams. How do our objectives align to our company values and goals? This will be a iterative process, and the most important part of this journey is to be open in communication and distil information with clear set of:
1. Objectives
2. Key Results
3. Outcomes > Goals
Most organisations have baseline data and this is important now than ever before to capture those datasets as starting positions to measure over a Quarter or over a Financial Year.
In Testing; these OKR's help drive greater efficiency at a practical and capability level and also engineering with targeted focus in test automation.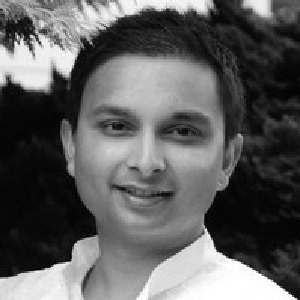 June 4 @ 11:40
Vikash Chhaganlal