BOSTON | 16 AUGUST 2018
Blockchain continues to grow and expand around the world, changing business and spurring new innovation. Big Blockchain Summit is a global event series. It is a 1 day conference connecting blockchain gurus, technology players, emerging startups, industry leaders, business managers, tech innovators and alike.
The Summit features inspirational keynotes, visionary speakers, panel discussions, tech talks, case studies and solutions, "how-to" approach in deploying Blockchain technologies, workshops and great networking opportunities.
This event provides you with the most comprehensive exploration possible of blockchain's applicability across the business and landscape—the early adopters, the laggards and the unexpected areas for innovation—and the key impacts blockchain will have.
The event identifies the most common or likely risks/impediments to success in applying blockchain to meet organizational/societal objectives, and a collaborative attempt to brainstorm potential solutions or an action plan to overcome those challenges. Professionals who will support each other's efforts in using blockchain—helping to inform a direction so you can "own" the blockchain innovation opportunity in 2018 and beyond. We aim to create the most accessible and diverse forum on Blockchain. Hear from the experts how blockchain could impact the organizations and how you can seize the opportunity it offer.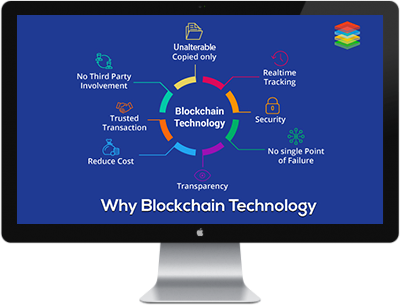 CIOs, COOs, CTOs, Head of Data Science, Heads of Innovation, Heads of IT, Heads of Information Security, Heads of Engineering, Heads of IT Architecture, Heads of Emerging Technology, Heads of Development, Technical Advisors, Heads of Strategy, Heads of Compliance, Business Transformation, Data Architecture, Heads of Applications, Heads of Digital, Investors, Venture Capitalists, Heads of Risk, Software Engineers, Research Managers, Development Managers, Marketing Managers, Developers, Blockchain Start Ups and more.
Topics of Agenda
While we are preparing the final agenda for this event, the below listed topics will be covered in this one day event.
Blockchain beyond Bitcoin

Blockchain in the Real World
Blockchain to Transform your Business

Blockchain Possibilities: Multiple Uses for Multiple Industries

Determining Whether and How Blockchain Suits your Business
Threat and Opportunity: Analysis of Blockchain

Privacy and Security in the Blockchain

Building the Foundation for Blockchain Leadership – Policy and Practice

How can Blockchain Applications Go Mainstream?