OPEN SOURCE AND SOFTWARE TESTING
Open source is Awesome, and it's not just for the programmers. Indulge in the knowledge sharing session of how Quality Assurance can get the best from the open source tools and framework to assure the software strength. BOAST is a one day conference where the industry experts and practitioners share their experience and learnings on the implementation of Open source in their day to day software testing activities to accelerate quality and get better ROI. Many open source tools are now seen as either equal to or superior to their proprietary counterparts while being cost-effective and having ease of availability.
BOAST is targeted to the Software QA practitioners and Leaders who are looking for a cost-effective solution for their project and organization. The practitioners will get an insight into the tools and frameworks being used by peers and would give them an opportunity to know about new tools, improvement done in existing tools and operational strategies. Also, get a chance to know how to mitigate the nuances faced during the implementation and usage of Open source tools.
Testingmind conducts Quality Assurance, Digital and Automation events across the globe and after a consecutive success in Australia, Singapore, Philippines and other geographies including the US we are conducting our sixth event in Melbourne. Do look forward to exciting topics and events that we have been known for. You are welcome to this event which makes it a great platform for Knowledge Sharing, Networking and Learning experience and witness how Open Source Testing is changing the Quality Assurance dynamics in the Software industry.
Keep upto date by following us: #BOAST19

Bridging Open Source And Software Testing summit brings together professionals who recognise the crucial importance of software testing within the software development lifecycle. The content is geared towards Software Testing proffesionals and practitioners ready to explore further on Open source tools and frameworks in Software testing.

TOPIC AREAS COVERED INCLUDE:
Testing Today's Applications in Digital world: Tools you can use

Test Transformation: Strategizing Testing with Open Source Framework and tools

Getting Ready for the Big Time: Load and Performance Testing

How to demonstrate value of testing?

Removing extra QA efforts: Optimizing Testing in reduced cycle time
Trends in Test Automation: Framework, Cloud and Scripting

Enhancing User Experience through Quality Assurance

Software Test Environment, Management and Architectures

Open source testing challenges and mitigation
Abstract submission is open for this event. The last date to submit abstract is 10 April 2019.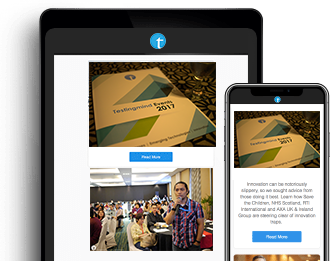 Looking to demonstrate in front of the most influential industry gathering? If so, visibility at this Summit is an absolute must.
Attendees companies have 300+ employees
Attendees companies have $50 million+ turnover
Attendees are director level or above
Mercure Melbourne Treasury Gardens
13 Spring St
Melbourne VIC 3000
Australia
STAY UPDATED WITH TESTINGMIND
Be informed! Subscribe for our newsletter.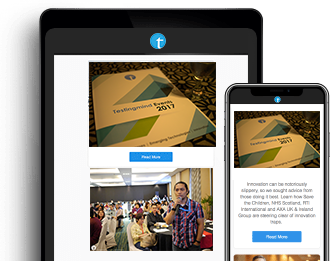 Super Early Bird
Ends March 20, 2019
Full access to Summit
Networking Breaks
Refreshments and Lunch
Access to recorded materials
SEB (Group of 2)
Ends March 20, 2019
Full access to Summit
Networking Breaks
Refreshments and Lunch
Access to recorded materials
SEB (Group of 3+1)
Ends March 20, 2019
Full access to Summit
Networking Breaks
Refreshments and Lunch
Access to recorded materials
SEB (Group of 5+1)
Ends March 20, 2019
Full access to Summit
Networking Breaks
Refreshments and Lunch
Access to recorded materials
VIEW IMAGES
FROM PAST
EVENTS