Quality Assurance has always been a tedious task, primarily due to the accelerating pace of software development and technology evolution in recent years. However, the introduction of intelligent services has led to the use of Next-Gen QA tools powered by cutting-edge machine intelligence to ensure faster delivery and high-quality software products.
Intelligent testing is the process of utilizing Artificial Intelligence, Machine Learning, and advanced testing techniques to automate the testing process. Intelligent testing services provide perspective analytics & automation for optimizing test cases, reducing defects in DevOps & Agile product lifecycle, improving test coverage, and code quality.
Join this two-day Intelligent Testing virtual summit to follow the latest trends and industry best practices, network with the industry experts, practitioners, and like-minded professionals over our virtual networking group.
Highlights of the virtual conference:
Attend 08 live talks.

Distributed over two days.

4 Speakers each day.


Dedicated and moderated Q&A session during and after the event.

Access to recorded sessions if you miss any talk.

E-network with delegates and speakers through a closed LinkedIn group.
DELEGATES FROM FOLLOWING ORGANIZATION ARE JOINING INTELLIGENT TESTING VIRTUAL SESSION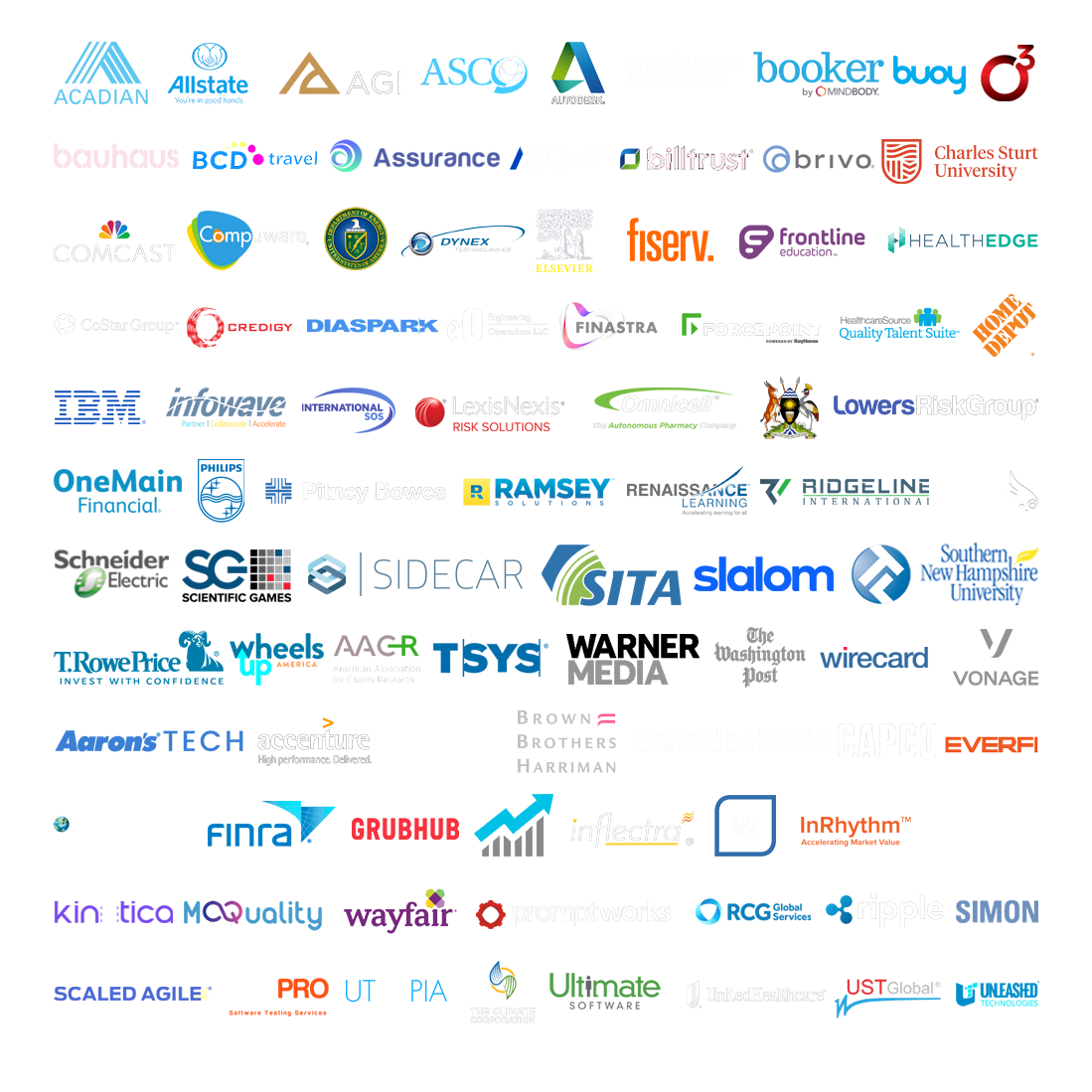 FREQUENTLY ASKED QUESTIONS
Meeting invitation along with joining instructions will be sent to all registered delegated 2 weeks from the start date of the event. We advise you to join the conference 15 minutes before the start time to ensure your internet and audio connection is working with the application.
During the session, if you face any connection drop from the application, please check your internet connection and rejoin the meeting. If the problem further persists, please visit the Zoom support page: Click Here for assistance or reach out to us on contact@testingmind.com
Attendees will not have access to use a microphone, but one can ask questions by typing it in the questions window. Use a chat window to interact with other attendees.
The organizer will moderate Q&A. These questions will be answered directly by the speakers during the allocated Q&A session in chronological order. In the interest of time, some questions may remain unanswered. These questions will get posted in the LinkedIn group and will get responded by the speakers.
To ensure maximum networking during and after the conference, we would invite all our registered attendees to a dedicated LinkedIn group. The group will be a moderated platform to e-meet and connect with delegates and speakers, post questions, get answers to all the questions asked during and after the conference, and get the discussion going. The invitation will be sent to the registered email address.
The topics are designed for Business, Practitioners and Niche level talks. Some topics may sound similar; however, there will be variance in perspective, domains, case studies, tools, and frameworks.

If you wish to join any particular session, we advise you to join 20 mins before the planned session. Please view the agenda for more details on the coverage of sessions.
Each talk will be recorded, and a link to view these recordings will be shared with each attendee after the conference ends. The recordings will be available for 3 months and can be watched online.
Networking is an essential aspect of any conference, and this is no different for Intelligent Testing. Join our closed LinkedIn group for digital networking. E-meet and connect with global audience and speakers, post questions, get answers to all the questions asked during and after the conference, and get the discussion going.
VIEW IMAGES
FROM PAST
EVENTS