ZOLANI RATYA

- Test Manager, Santam
DIGITAL TRANSFORMATION IN QUALITY ASSURANCE – FOLLOWING THE CHANGE IN QA
This Agile approach means that different testers, with vastly different skill sets, are getting involved in the testing process. More specifically, it means that developers are being incorporated into the testing cycle earlier than ever before, and the test team is to use more modern test tools and techniques.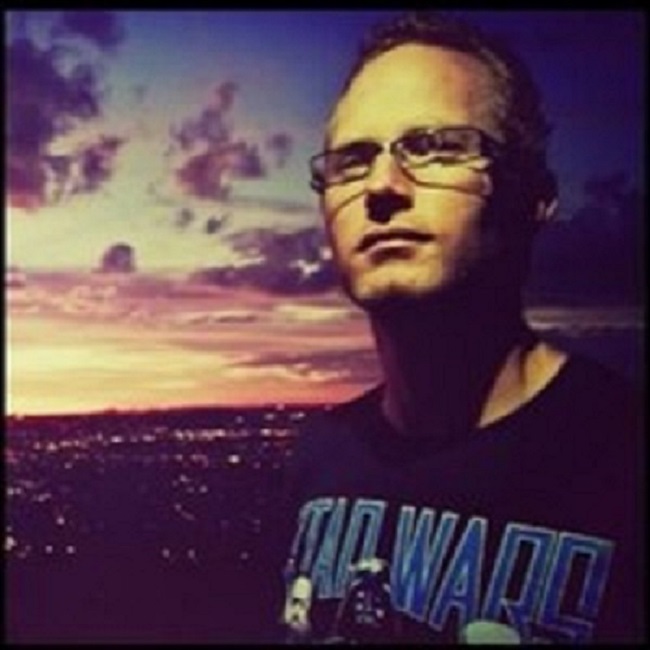 CRAIG RISI

- QA Architect, REPL
TESTING IN AN AI-DRIVEN WORLD
There are a lot of concerns about how AI and machine learning could threaten the roles of testers and how things like Robotic Process Automation (RPA) may impact change a lot of the ways we need to test today. However, the truth is that RPA has been around for ages in various forms, and Machine Learning, if anything, has only opened up more opportunities for where software can fail and where testers can make a mark in ensuring the quality and ethical usage of their software.
In this talk, he will discuss the pros and cons of AI in how it affects software development and testing, specifically both currently and in the future. Following this, He will present a series of opportunities and changes that we can make in altering our thinking to take advantage of these emerging technologies for our benefit.

RADHIKA PATHER

- Director, Imonti Design
AUTOMATION VIA DISTRIBUTED CLOUD & DEVTESTOPS
Explain DevTestOps/Continuous Testing and Demo using azure to run a pipeline to create an env and run test and then destroy the env all in code.

VINCENT GROBLER

- Test Automation Engineer
TESTING TODAY'S APPLICATION – TEST AUTOMATION TOOLS YOU CAN USE
He will discuss a suite of testing tools that can be used from beginners up to seasoned test automation testers.
He will discuss click and record tools and coded options as well, this will also range from API to UI automation.

THERESHO MOGOWANE

- Technical Team Lead/ Technical Mentor, BMW Group SA
USER EXPERIENCE TESTING AND AUTOMATION FOR DIGITAL TWIN
Showcasing how we automated user acceptance testing (UAT) using our custom JUnit 5-based, API end-to-end testing framework, how test scripts are generated for the Digital Vehicle (digital twin), and how UAT can be recorded once to repeat as part of the CI/CD pipeline. A quick demo on how these are executed in a disposable (spun up just in time) environment provisioned in AWS using AWS CDK and GitHub Actions (IaC).

GARY HALLAM

- Channel CTO, Delphix
HOW TO ACHIEVE TEST DATA AUTONOMY
In this talk, he will approach the subject of Testing in the context of accessing the right data for test purposes, ensuring that it is appropriate, secured (POPIA compliant) available on demand, and accessible to testers, developers, and the DevOps (CICD) Pipeline. The focus will be on masking, and fast delivery of data using block-sharing technology, and self-service data access controls.

MALINI BANDI

- Founder, CEO, CestaSoft Solutions
FUTURE OF DIGITAL EXPERIENCE TESTING
Microservices Testing in the Digital Age.

DESIREE MCINTOSH-MOTHAPO

- Senior QA Engineer, Entelect
HYPERAUTOMATION AND THE DOMINANCE OF ROBOTIC PROCESS AUTOMATION
Hyperautomation and robotic process automation (RPA) are both technologies that are closely related. Hyperautomation refers to the use of multiple technologies, such as RPA, artificial intelligence, machine learning, and other automation tools, to automate and optimize business processes to improve efficiency and reduce errors. RPA, on the other hand, is a subset of hyper-automation and focuses specifically on automating repetitive, rule-based tasks using software robots.
In terms of the correlation between hyperautomation and the dominance of RPA, it can be seen that RPA is a critical component of hyper-automation. As more organizations are adopting hyper-automation strategies, the dominance of RPA is increasing. At the same time, RPA is also evolving to become more sophisticated and capable of handling complex tasks, which in turn is further increasing the adoption of hyper-automation.
Overall, hyper-automation and the dominance of RPA are closely intertwined and are both becoming increasingly important in helping organizations streamline their operations and gain a competitive edge.