TEST AUTOMATION SUMMIT  | MINNEAPOLIS – September 29, 2023
SPEAKERS

MANOJ CHAMBARGE

– Automation Developer Lead, Huntington National Bank
INTEGRATING AUTOMATED TESTING INTO DEVOPS AND AGILE
Using a browser, mobile, API, or desktop modern test automation framework in CI/CD, DevOps can detect bugs and save time faster than traditional testing. In smaller releases continues integration and deployments help development teams to find bugs and issues and fix code on the fly.
He will discuss Integrating Automated Testing into DevOps and Agile using Azure ADO. Develop CI/CD Pipeline in ADO, generate allure report, send email and teams/slack notifications on completion of the test suite. Hiding credentials using secret files or variables, Running the automated test using Microsoft or self-hosted Windows or Linux Agents on VDI or servers.
He will demonstrate two examples of automation framework architectures
Node.js Webdriver IO using Windows Agent
Rest Assured API test automation using Linux Agent.

THOMAS BROWN

– Senior SDET, C2 Solutions
TEST AUTOMATION STRATEGIES WITH THE BUSINESS ROI IN MIND
An often-quoted statistic is that 70% or greater of software development projects end in failure. While that could be disputed as an apocryphal statistic, the author suggests that many automated test development projects have an even higher failure rate. And why is that? Is it due to the available tools not being up to the task? Is it the lack of ability of the SDETS to work on the project? The author suggests that it is typically not for technical reasons, but is due to strategic errors in not understanding the return on investment needs of the business at the outset. This presentation discusses the benefits of ascertaining and measuring the business return on investment before any lines of code are written. It will also go over some of the tangible benefits when the return on investment is kept in mind vs. the siren songs and myths that eventually lead to disappointing results.

CHANDRADEEP BANERJEE

– Senior Manager, Quality Engineering, RBC
TEST DESIGN TECHNIQUES FOR EFFECTIVE TEST AUTOMATION
Over his 16 years of testing experience, the most common challenges that he has faced multiple times:
Automated Test Suites are not able to catch enough defects.
Maintenance of Automation Test Suites is often a nightmare.
Redundant tests in regression suite, resulting in late detection of defects and higher execution time.
All of these above often reduce the desired effectiveness of testing, which sometimes casts doubts on QE's role in the organization. That's where effective test design techniques come into the picture.
Once the test suites are developed and optimized (through optimization techniques), these test cases should ideally be easily injected into a test automation framework.
Test Design Tools can further be integrated into the test automation framework to easily onboard test scripts to the automation framework.
A keyword-driven (codeless) test automation framework can help the above cause and should help the tester to achieve in-sprint automation goals.
An effective process on test design and automation thus can help the tester to detect defects early in the project or sprint life-cycle, which is a right step towards shift-left.
Such a strategy can help the QE to shift further left through DEA (Developer Enabled Automation) and ATDD (Automated Test Driven Development).

KEVIN KISSI

– CEO, Kissi & Co.
AI-POWERED QUALITY ASSURANCE: CHARTING A PATH TO FUTURE EXCELLENCE
In the dynamic landscape of software testing and DevOps, we find ourselves at a nexus of technological transformation. Join us at TAS23 – Minneapolis for an in-depth exploration of constructing a robust Quality roadmap in the era of AI-powered software testing.
We'll delve into the technical intricacies of integrating AI effectively, aligning strategies with your organization's vision, and setting precise technical objectives.
Learn to strike the optimal balance between manual and automated testing, ensuring AI enhances your team's technical prowess.
Discover strategies for upskilling your workforce and fostering a culture of cross-functional technical collaboration.
Our journey includes quantifying technical success through relevant metrics and addressing common technical challenges faced during AI implementation.
As architects of technical change, our collective understanding of AI's role in Quality assurance will shape the future of software testing. Join us in engineering a technically robust Quality roadmap for this AI-driven landscape.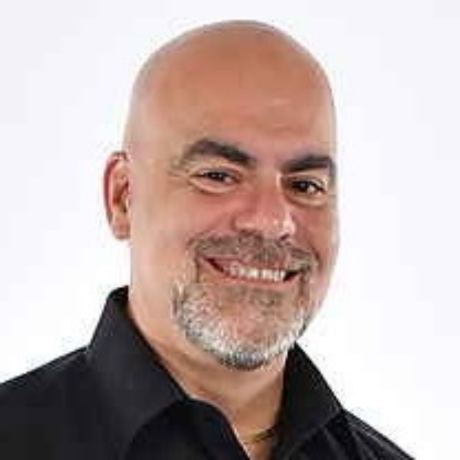 STEVE M. BARRETO

– Senior Solutions Architect, Keysight Technologies
SOFTWARE QUALITY AND TESTING BASED ON END USER EXPERIENCE (EUX)
The words "quality" and "testing" are broad and loosely used words when developers and testers are testing an application or a business process flow. We can attain approval in functional and performance testing but if it doesn't gain a positive end-user adoption then what was gained? This session will dive into the different aspects of testing what quality really means when looked at from different angles and the adoption of testing it from an End User's perspective.

PAUL GROSSMAN

– Lead Software Test Engineer, Mortgage Company
LESSONS LEARNED FROM 20 YEARS OF TEST AUTOMATION
Good Habits every SDET should follow to reduce maintenance.
Writing Robust Locators.
How to make Self-Healing Locators.

SANJAY SUNKARA

– Senior Manager, Capgemini Government Solutions