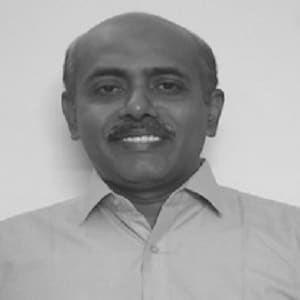 GEORGE UKKURU

- Head of Quality Engineering, UST Global
NO CODE PLATFORMS AND SCRIPTLESS AUTOMATION
With the ongoing COVID pandemic across the globe, the way companies are handling their operations have changed completely. With millions of employees working from home, many businesses were forced to digitize their monitoring the ways employees are working from home. It suddenly became utmost important for the companies to digitize internally as well externally. Because of the sudden demand for digitization, companies had limited time for it, and there was no proper plan available. The session talks about how scriptless automation can help to automate the testing of low code or no-code platforms and increase the speed of releases to production.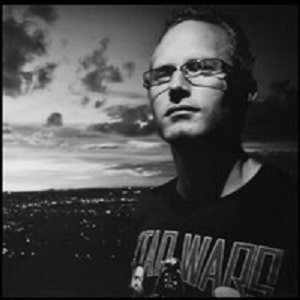 CRAIG RISI

- QA Architect, Allan Gray Proprietary Limited
A TESTER'S GUIDE TO UNIT TESTING
Unpacking the world of unit testing in a way that a tester can understand and contribute towards, bring the tester closer to the code and allowing for improved collaboration between developers and testers.
We talk a lot about the testing triangle and how we need to focus more on the lower level unit and component tests for most of our coverage. However, in my experience unit tests and how to effectively write them remains a mystery for many testers and in this workshop I want to unlock the idea behind unit tests, how to write them in an effective way that ensures a high coverage, mitigates the need for too many higher integration tests and most importantly, makes them easy to read and contribute to for testers.
In this talk I want to share my experience as both a developer and a tester in highlighting the mind-sets of both and how through collaboration between developers and testers, software quality can be greatly improved through effective unit testing. The talk will discuss the different unit testing approaches, provide tips on how to write unit tests in a simple way and cover things like mocking and coverage analysis to improve coverage and scope of unit tests.
As someone who has filled the role of both developer and tester, I understand both viewpoints on unit testing. In this workshop would like to share my experience on how having a better understanding of unit tests can enhance a testers ability to test more effectively and contribute in helping catch defects earlier, while reducing the load on the tester at the end of any development cycle.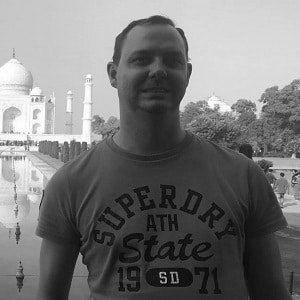 JEHAN COETZEE

- QA Architect, The Gemini Solution
Are We Testers Or Becoming Test Check Robots?
Automated everything and DevOps on top. This has become the software testing landscape and the focus of many conversations. If you throw the words no-code and AI in there, you have a full-stack test engineer, or do you? Are we, as test engineers, losing our identity and becoming robots that can automate software checks rather than do software testing?
I have experienced many of these technology cycles and waves throughout my 20 years in the software testing realm and have seen some core skills surviving.
In this talk, I will look at what software testing and more specifically a software tester have become and share the view of thought leaders in the industry. I will discuss the holistic role of test automation and DevOps etc but also look at the role a modern tester must play in the modern SDLC to not only be relevant but also add testing value rather than be a junior extension of the development team.
With the above in mind, I will also touch on the role that manual testing, and the manual tester's skillset still had to play in the modern development world.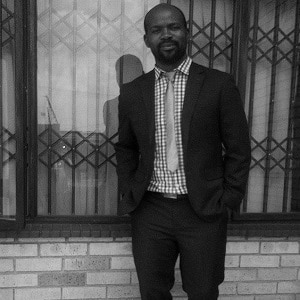 MICHAEL MASEKO

- QA Lead CoE, Nedbank
IMPLEMENTING MAINFRAME DEVOPS & TEST AUTOMATION JOURNEY
COBOL turned 60 years old in September 2019. A quote from Derek Britton, Micro Focus global director of product marketing, application modernization, and connectivity, reminds us how ubiquitous COBOL is in our daily transactions with :
"Any time you phone a call center, any time you transfer money, or check your account, or pay a mortgage, or renew or get an insurance quote, or when contacting a government department, or shipping a parcel, or ordering some flowers, or buying something online at a whole range of retailers, or booking a vacation, or a flight, or trading stocks, or even checking your favorite baseball team's seasonal statistics, you are interacting with COBOL."
But Testing COBOL Mainframes remains a challenge and lacks focus in the testing world. The mainframe is the backbone of many organizations and contains critical business rules or logic. Only Testing Mainframe code via the front-end or RestAPI is not effective. To truly achieve DevOps or Agile delivery Mainframe Test Automation is critical. My journey would include the following:
• The test engineer and leads should have a quality mindset, not just focus on testing.
• The approach and design of quality assurance
• The ineffectiveness of testing mainframe through front-end
• The process or method to integrate Mainframe into DevOps/Agile Environment
• Skills required to test Mainframe.
• It's time to go back and amend our oversight to revolutionaries Mainframe testing.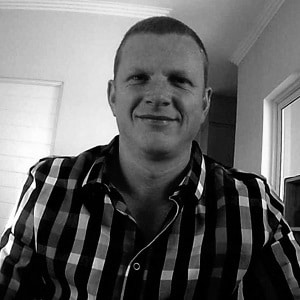 JAMES LEWIS

- Automation Engineer, Inter Africa Transport Forex
AUTOMATION TESTING - PAGE OBJECT MODEL
Automating a test might be a simple task but making a test automatable for multiple scenarios is the winning recipe. Using proper PageObject designs and also understanding where your test code starts and where the value sits is important, as when you make a mistake with the architecture of the automation projects, fixing the architecture might be a costly and time-consuming task.
Due to the current pressures of teams needing proper low maintenance automation running on a daily basis, it emphasizes the need to structure tests in an object model allowing us to quickly make a change that affects not just one test but multiple tests
Knowing that you are writing a test that already does a similar process should be an indicator for your test architecture to follow a PageObject model design. There is nothing as costly as duplicating tests, and then for a screen to change and all these tests needed to change or completely rewritten