After successfully conducting Test Automation and Digital QA virtual summit in the USA, Australia, New Zealand, Philippines, and Israel last year, we are now delighted to announce the schedule and invite all the Quality Assurance enthusiasts in the east cost for this year's TAS.
This year, TAS USA Season 3 will be a virtual summit that will encompass Strategies, Tools, and trending Technology in the Software Quality Assurance and Test Automation area. Become a part of this summit and deep dive into Existing, Advanced, and Niche QA topics ranging from QA in Agile, DevOps, and Advanced Test Automation.
Highlights of the virtual conference:
Attend 08 live talks.
Distributed over two days.
4 Speakers each day.
Dedicated and moderated Q&A sessions during and after the event.
Access to recorded sessions if you miss any talk.
E-network with delegates and speakers through a closed LinkedIn group.
The topics address Strategic, Niche, and day to day challenges dealt by the Software Quality Assurers across the globe. The practitioner's topics include the best practices from Test Automation Framework, Automation scripting, and Integration of Testing in DevOps and Agile. Interaction with thought leadership would help acquire cognizance of the Latest Trends in Tools and Technology in the Software Testing area.
The agenda will be made live once the speakers are confirmed.
DELEGATES FROM FOLLOWING ORGANIZATION ARE JOINING TAS VIRTUAL SESSION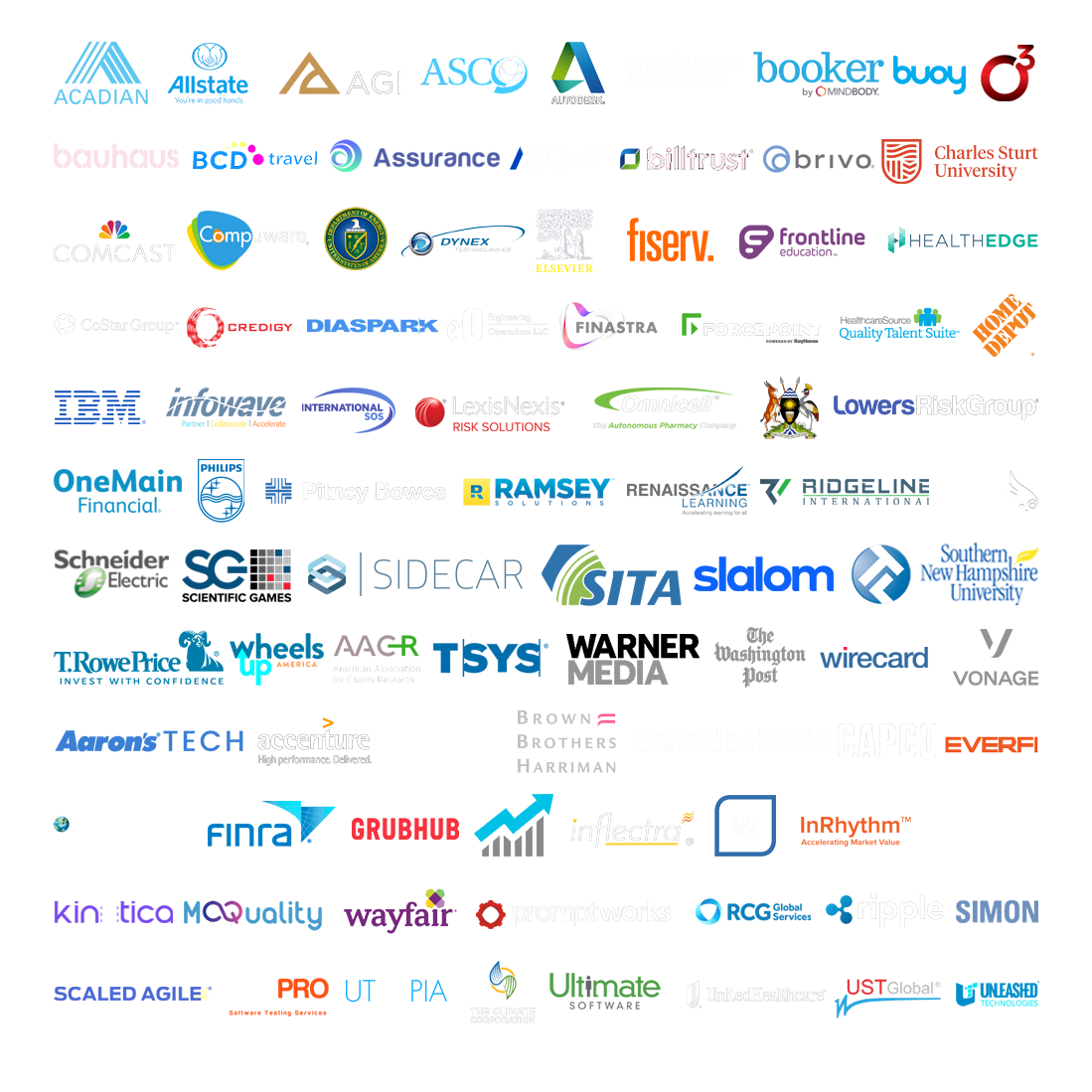 FREQUENTLY ASKED QUESTIONS
Networking is an essential aspect of any conference, and this is no different for TAS. Join our closed LinkedIn group for digital networking. E-meet and connect with global audience and speakers, post questions, get answers to all the questions asked during and after the conference, and get the discussion going.
VIEW IMAGES
FROM PAST
EVENTS