Course Level: Beginners to Intermediate
During this two day workshop on Agile Testing, the participant gets an opportunity to enhance their Testing skills and QA strategy to adapt to the Agile methodology of product development. As Quality is a responsibility of each member in an Agile team this course details out on how an Agile team can invoke Quality right from the start of the product ideation.
This course will help Testers understand their role in reviewing and collaborating for User Stories, estimation techniques, importance of Test Preparation, Test Environment, Test Data, Tools, Regression Strategy, User Story elaboration, Metrics for the overall testing strategy in an agile project.
The course gives an understanding on how to strategies Automation testing and use it to improve quality and shorten the feedback loop. The course is backed-up with simulation games which gives practical understanding of the Agile Testing concepts and best practices followed within Quality Quadrants. This also helps to learn about the various assessment models to gauge the Agile Testing readiness and quantify the Agile Testing practices at different milestones.
Understanding of the Software Development Lifecycle

Awareness of Agile and Traditional Practices
Develop an Agile testing mindset and improve the collaboration with the whole team approach.

Learn building right test strategies upfront and match the pace of overall product development.

Explore the benefits of Automation and Non-functional testing strategies within the software testing and quality assurance process, and understand how this is integral to agile development.

Develop the ability to contribute to the overall Business Value of the product under development by complete Quality Driven approach.

Understand the different levels and types of automation and how to shorten feedback loop.

Learn the Agile Testing framework for usage of Templates, Checklists and Guidelines to strengthen the Agile Testing strategy for today's application.
Functional Testers, Test Analyst, Test Leads, Test Managers, Non- Functional Testers, Product owners and Business Analysts.
DAYS INSTRUCTOR LED TRAINING
COURSEWARE AND CERTIFICATE
Keep upto date by following us: @testingmindcon
Introduction to Agile Testing

Introducing Change from Traditional to Agile Testing Methods (Cultural and Organizational Challenges)

Agile Testing Quadrants


Technology Facing Test That Support the Team

Business Facing Test That Support the Team

Tool Kits for Business Facing Test

Business Facing Test That Critique the Product (Exploratory, Usability etc.)

Technology Facing Test To Critique the Product (Security, Performance etc.)


Test Environments, Test Data and Memory Management Overview

Test Automation Overview


Sizing, Planning, in-scope, Test Planning, Light Processes, Communication and Visibility


Templates, Guidelines And Checklists To Accelerate Feedback

Iteration Planning for Testing (Writing Task Cards, Workflows, Demos)

Simulation Agile Game

Estimation and Essential Metrics for Agile Testing

Overview of Tools and Techniques. ( TDD, BDD other well Known Techniques and Tools)


Test Automation, Non Functional Testing & Quality Practices

An Agile Automation Strategy (Test Automation Pyramids)

What Can we Automate ?

What Should't we Automate ?

Developing an Automation Strategy

Conducting a POC as a guideline to Estimates

Choosing the right Tool

Test Automation in iterations ( Planning, Scaling)


Introduction and overview to Lean in Testing and QA Assessment models


Applying Lean Principles to Testing (improve quality and decrease Waste time)

Frameworks To Assess The Agile Testing For a self improvement Roadmap (Know about Self Assessment Techniques)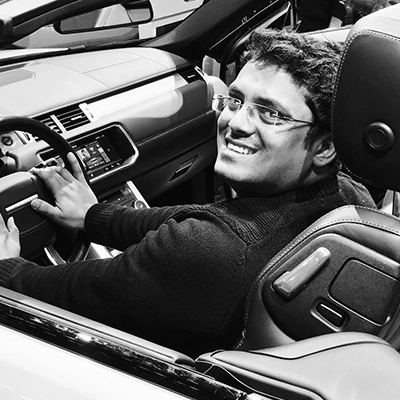 Kunal Gupta had worked in various capacities including Developer, Test Engineer, Scrum Master and an Agile Coach. As a Transformation Change Agent in Process improvements and Methodology, he has worked with customers across the world in multiple geographies and business verticals. He is a firm believer of "people development" for any organization to achieve the desirable future state. Driving consulting assignments for process improvements and methodology changes, he is a pro in defining Roadmaps and implementing of best practices using Quantified methods.
Kunal has immense expertise in defining QA for processes, needed in STLC/SDLC starting from Requirement gathering to Development, Testing and Release Management into production using Traditional, Hybrid or Agile methodology. He has implemented complete QA frameworks for clients like Reserve Bank of Australia, Saudi Telecom and has helped benchmark Quality practices for Western Union, Admin Re, Vodafone, John Wiley and Sons and Loyalty One.
VIEW IMAGES
FROM PAST
EVENTS