Emerging Test Automation and Digital influence in QA: Trends, Innovations and Challenges
Testingmind cordially invites you to attend, "Test Automation and Digital QA Summit 2018", a single day, single track event which will be held near you. Join us for this event where we celebrate Quality Assurance learnings from proven Industry leaders and practitioners. The Summit showcases the trends, innovations and challenges in the emerging world of Software Automation Testing.
Apart from the engaging sessions on Test Automation and Digital Assurance do savour an opportunity to network with peers and practitioners over lunch and during networking breaks to exchange ideas and extend your connectivity across organization.
The event features an inspiring day of talks by professional speakers focused on Test Automation innovation and influence of Digital trends in Quality Assurance. Quality Assurance Leadership, Management and Strategy converge here to bring out Industry best practices and is a key meeting place for Test Professionals and Executives from leading IT organizations.
Testingmind conducts the Quality Assurance, Digital and Automation events across the globe and after a consecutive success in US, Philippines, Singapore, Israel, New Zealand and other geographies, we are conducting First event on Test Automation and Digital QA Summit in Houston. Do look forward to an exciting topics and events that we have been known for. You are welcome to this event which makes it a great platform for Knowledge Sharing, Networking and Learning experience.

This one-day conference features a highly interactive program – case studies and traditional presentations interspersed with Q&A. Discussions with the industry leaders and practitioners will help you to develop and formulate a Test Automation strategy and execution framework which is applicable for your own requirements in Test Automation and Digital QA space. Come along and have your say – learn from your peers and leave with fresh ideas to improve your Technical skills and Management strategy.
Test Automation and Digital QA Summit is open to all enthusiast who aim to develop a Quality Software product through industry wide known QA Processes, Practices and Tools. The Summit is thus aimed for Test Automation Engineers and QA Professionals, Developers, Test Managers, Program Managers and Industry Leaders keen to know about Quality Assurance trends in Test Automation and Digital QA world.
Topics of Agenda
While we are preparing the final agenda for this event, the below listed topics will be covered in this one day event.
Trends in Test Automation: Framework, Cloud and Scripting

Integrating Automated Testing into DevOps and Agile

Service Virtualization Testing: The Challenges you need to overcome

How effective is your Test Automation Scripting?
Test Automation in Digital World – Leveraging Analytics and Intelligent Testing

Testing Today's Application – Test Automation Tools you can use

Setting up Effective and Scalable Test Automation Environments

Mobility Assurance through Automation
Digital Transformation in Quality Assurance – Following the Change in QA

Automating Load and Performance Testing
Abstract Submission is closed for this event!
You have an unique abstract? You can submit it by sending a mail to kunal.gupta@testingmind.com

David Colwell
Solution Architect – APAC
Tricentis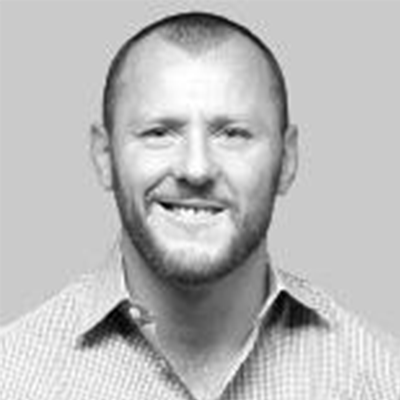 Michael Hamilton
Director
Morpheus Asset Management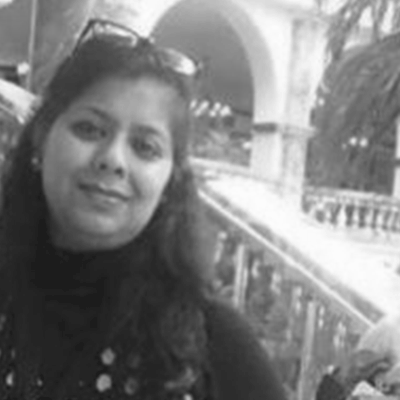 Pooja Sethi
Senior Test Consultant
Qantas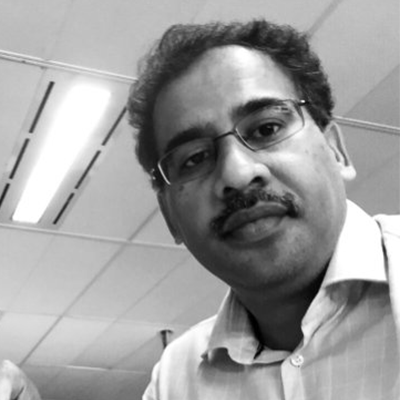 Sriikandan Ramasamy
Automation Test Lead
CommonWealth Bank of Australia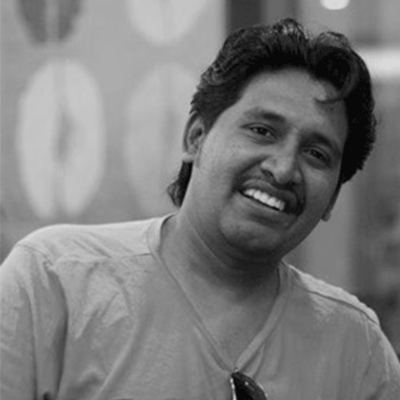 Arun Ramakrishnan
Sr. QA Automation Engineer
Genworth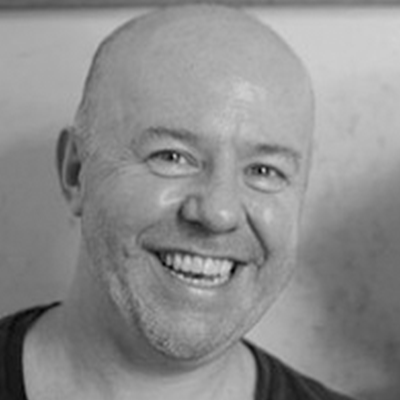 Matthew Santon-Rutherford
Test Manager
AccessHQ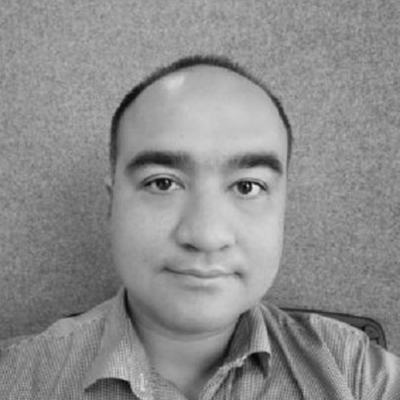 Paul Maxwell-Walters
Senior Test Analyst
Avocado Consulting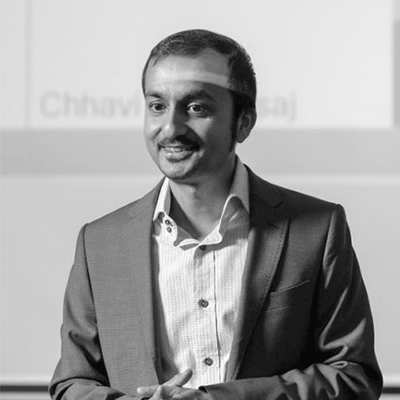 Chhavi Raj Dosaj
Senior Test Consultant
Reserve Bank of Australia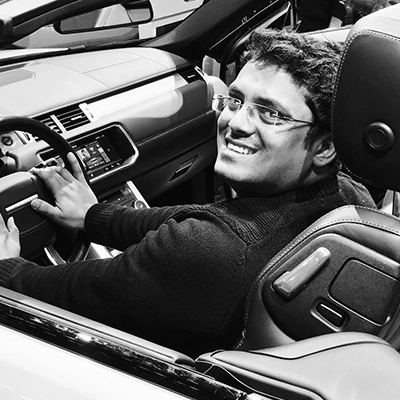 Kunal Gupta
Quality Assurance Consultant
Testingmind
Agenda
Time
Presentation Topics & Agenda
08:15 – 09:00
Welcome & Registration
09:00 – 09:45
Out with the Old, In with the New. The Tease That is Software Automation & DevOps
Michael Hamilton, Director, Morpheus Asset Management
09:45 – 10:30
Service Virtualization can make DevOps a reality
David Colwell, Solution Architect – APAC, Tricentis
10:30 – 10:45
Networking Break
10:45 – 11:30
Starting Test Automation in a Team for the First Time – Mistakes, Hard Lessons and Reflections
Paul Maxwell-Walters, Senior Test Analyst, Avocado Consulting
11:30 – 12:15
Kobiton Mobile Cloud
Arun Ramakrishnan, Senior QA Automation Engineer, Genworth
12:15 – 13:15
Lunch
13:15 – 14:00
Lessons in Tester Development
Matthew Santon-Rutherford, Test Manager, AccessHQ
14:00 – 14:45
Testing in Agile methodologies, implementation of Test Automation with Test Data validation
Pooja Sethi, Senior Test Consultant, Qantas
14:45 – 15:30
Integrating Automated Testing into DevOps and Agile
Sriikandan Ramasamy, Automation Test Lead, CommonWealth Bank of Australia
15:30 – 16:15
Defect based approach Quality Assurance in Traditional and Futuristic Testing methodologies using defect taxonomies
Chhavi Raj Dosaj, Senior Test Consultant, Reserve Bank of Australia
16:15 – 16:30
Networking Break
16:30 – 17:15
Assessment Models for quantifying Software Testing maturity (TMMi, TPi, etc.)
Kunal Gupta, Quality Assurance Consultant, Testingmind
17:15 – 17:20
Closing ceremony
Topic Abstract
David Colwell, Solution Architect – APAC, Tricentis
4 to 8 weeks of testing, multiple test and development efforts, frequent deployment cycles, and exploding costs during integration and E2E-testing. In this session, the speaker will unravel the world of Orchestrated Service Virtualization and teach you how to stop this downward spiral. In addition, boost your efficiency by covering the full tool stack and knock down walls by facilitating hassle-free cooperation between developers and testers in API-Development. Release system dependencies in development and test by executing full integration tests without the need of any third party system. Reduce your test duration by more than a factor of 16.
Arun Ramakrishnan, Senior QA Automation, Engineer Genworth
Kobiton is a complete mobile device cloud platform that gives developers and businesses access to test on real devices. From manual to automated testing,Kobiton is an easy, affordable way to test your mobile, web and hybrid apps more effectively.It supports multi-touch gestures, orientation and GPS simulations, camera and speaker control and device connection management.
https://kobiton.com/
Presentation Agenda
• Introduction to Kobiton mobile cloud and features
• A case study showing :
– a sample mobile app (.apk upload)
– manual testing procedure
– run automation test using Appium
– walk through of Logs/Runs
• Benefits/Takeaway of using the tool
Michael Hamilton, Director, Morpheus Asset Management
IT as an industry is an extremely dynamic and collaborative industry. Every industry is under threat by innovative and disruptive forces within today's global environment. The business outcome and the positive engagement of one's customers/clients is a priority element to running a successful business. While start-ups continue to reap the rewards of automated, flexible, innovative open source solutions, tools and methodologies. – Where does that leave well established businesses with a mix of legacy and modern software development practices? – Where do software QA practices such as automation & non-functional testing fit into the new world of devops, continuous integration, continuous development & AI? Michael is a director of Morpheus Asset Management (Venture Capital) & is the principal at Hamilton Applications serving as the Head of Software Testing for 15 years. His specialisation in product development strategy has supported companies such as Telstra, Optus, Vodafone, Aviva, MLC & NAB to achieve their optimal market goals. Having a foot in both camps of enterprise and start-up level businesses. Michael sees the challenges facing the traditional QA and software testing industry. Michael will discuss: – The business outcome vs IT perception: The race to zero of lowering IT expenditure….Is software automation the silver bullet? – Transforming software QA: Uplift the testing industry or convert developers? – Wanting to be as flexible as a start-up: Can enterprise businesses achieve the start-up model? – What are the core skills of a QA tester or engineer going forward? – Where does one obtain the skills or training to become a QA Automation Engineer? – Should developers, architects, testers, etc be considered as separate or specialists roles in the future resource market?
Michael is a Software Testing Automation & Non-Functional Consultant, Venture Capitalist Director at Morpheus Asset Management and Author of "It Should Just Work; Customer Satisfaction & The Value of Software Testing". Michael will share his extensive experience of Automation and Non – functional testing during his talk.
Sriikandan Ramasamy, Automation Test Lead, CommonWealth Bank of Australia
Automation is mantra every IT projects is looking for. which comprise of Code Development,Testing and Deployment But IT projects cannot move into DevOps or Agile without having Automation. I will present this as Why? What will happen without automation in Agile? And Demo it what happens having automation in Agile Digital world need to reinvent the new ideas in all spaces and of course Testing Space as well.How Testing need to approach in Digital Transformation. Join Sriikandan where he shares his testing experience of over 20 years from Manual to Automation to DevOps in Banking and Retail industry.
Matthew Santon-Rutherford, Test Manager, AccessHQ
This talk will give the audience an understanding of learning mindset and a tool to evaluate their own development needs and will walk out with one development idea they can action. A brief history of my own development and how developed a test team of 100+ at IAG firstly as Test manager then Guild Principle. Learning mind set – what it is ? – how can it be developed ? – what is flow ? Basic outline of development practice – where am I now ? – where do I want to be? What's the difference? how can I bridge that difference. Audience then do a self assessment about where they are and where they want to be. Matthew is a result-driven test manager with a passion for developing and leading people while maintaining and implementing quality standards and extensive experience across different industries (telecommunications, transport and finance). Experience delivering projects both large and small and reporting the state of testing through a story of risk.
Paul Maxwell-Walters, Senior Test Analyst, Avocado Consulting
In this talk Paul will discuss about his experiences, pitfalls and reflections in introducing different types of test automation into two companies that he has worked in for the first time. You will learn about the common mistakes made and the lessons learned during his own development.
Topics to be covered include –
1) Automation Tools and Buy In from stakeholders
2) Discerning Between Good and Bad Areas to Automate
3) When to write your own Testing Framework or use Off the Shelf products
4) Managing Your Time and Resources if You also have a Manual Testing Load
5) Skills Development, Mentorship and Learning within the Testing Team and also on the usage of Test Data for Automation.
Paul is a passionate Software Quality Assurer and also a blogger in Software testing. Blogs by Pauls on issues in IT and testing can be found at http://testingrants.blogspot.com.au, he has contributed an article for Testing Trapeze Magazine as well.
Chhavi Raj Dosaj , Senior Test Consultant, Reserve Bank of Australia
Defect based approach for testing using defect taxonomies There is an old saying that wise people learn from other mistakes !! Can this also be applied in the context of Software testing? Yes, it is possible by using defect based testing techniques for testing. This technique uses the defects raised during the previous releases or defects list from other similar applications within or outside the organization. In defect based testing the initial test cases using old defect can be ready even before the requirements are laid out for the new project. Defect taxonomies can be used for different type of testing, which can help to identify defects early in the cycle. These taxonomies can be used to generate test ideas especially when the test resources are new to the domain or project and when exploratory testing techniques can't be applied. In this session I will explain you how defect based testing can be performed, how defect taxonomies can be used to generate ideas. How the organizations or test professionals can start creating their own taxonomies which can be used for testing later and how the Artificial intelligence can be applied for software testing using these taxonomies.
Pooja Sethi , Senior Test Consultant, Qantas
The era of Agile development requires more automation testing with hybrid style and testers to be part of scrum team with no difference in dev and test i.e. testers requires extensive development knowledge in the scrum team.
Many of us might have encountered issues with automation as it looks that it has never achieved the ROI anticipated at the start of automation because of changes and maintainability of automation suite because of which many of us just give up on test automation out of frustration and returned to reliable manual testing.
Why the change is needed in our test approach, the world has changed a lot, we are now talking about Big Data and the volume of data being extracted/fed to the applications, applications getting integrated with several other applications, UI has become mobile/responsive. Now its high time to change the automation style as well to match the faster delivery achieved by CRM/CMS products. Because of all changed environment development takes very less time to develop complex flows and we testing team has to match the speed without "ass u mi ng" that these changes have not impacted other areas of the application.
We all might have observed that data validation on sampling caused a lot of issues to us, changing the business rule has impacted other areas of business as well, we might have saved some time with Risk-based testing due to unavailability of automation but why not increase our coverage for more confident releases. Using sampling approach, we are comparing less than 1% of the data but there is no practical way to manually verify all of the data. Moving from one environment to another cause a lot of missing functionality with requiring more validation of features. Automate to compare every data set for any data migration activity, try to feed all possible permutations and the combination of data using automation, validate the feed on the UI, verify the customisation on UI with respect to test data as well.
Test automation is a cost-effective way of testing those changes which are stated as implemented correctly and following are some key notes to proceed with your automation.
• Choosing tools that best fit the requirement be it open source or commercial
• Automate tests that are going to be repeated at least 4 times during the product lifecycle
• Write repeatable test independent of test data
• Everything can be automated but need to see is it worth spending time and starting off with Test Automation, identify the quick win
and repeatable test cases as test candidates
• Keep the automation simple and integrated with the product so things changes at one place updates automation
• The data-driven automated testing methodology can return investment quickly
• Increase the repeatability of the test using the data set generated based on the schema agreed
Kunal Gupta, Quality Assurance Consultant, Testingmind
During this session learn about the various QA assessment models and understand How to measure the maturity of a Software Testing process ? and Why it is important to benchmark and revisit maturity quantitatively ? The session will also make the audience aware of the methodology and measuring techniques used in the well known frameworks used for assessing the maturity. The quantified data helps the management to take right decisions and remove impediments for a smooth QA practice setup within the module / project / enterprise. Know about the TMMi , TPi and other well known assessment models and their usage in traditional and Agile testing practices. The usage of frameworks will help to strategies the People, Process, Tools and Technology aspect in Software QA.
Novotel Olympic Park
11 Olympic Blvd, Sydney Olympic Park
NSW 2127,
Australia
Registration is closed for this event. Look for our future events in Sydney.
Agile Testing, Test Automation and BDD in Sydney was organised by Testingmind on 28 April 2017 at Rydges Sydney Central. The event was sponsored by Accenture, NTT Data and Tricentis and was a key meeting place for Test Professionals and Executives from leading IT organisations. For more details, please visit our website: Click Here
Software Testing Symposium in Sydney was organised by Testingmind on 19 September 2017 at Novotel Sydney Central. The event was sponsored by CA Technologies and was a key meeting place for Test Professionals and Executives from leading IT organisations. For more details, please visit our website: Click Here
[fusion_gallery image_ids="14054,14043,14029,14039,14046,14048,14030,14026,14040″ layout="masonry" picture_size="" columns="" column_spacing="10″ hover_type="" lightbox="yes" lightbox_content="" hide_on_mobile="small-visibility,m